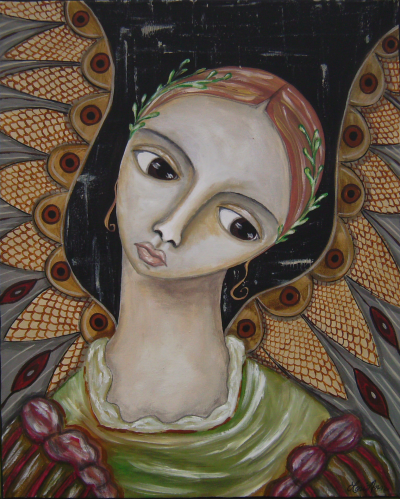 Alot has happened since my last post. The gallery where all my paintings were listed on Ebay is no more. So I am back to selling on my own! While I enjoyed my time with the Collect Artwork gallery, it is invigorating to be at the helm again!
I am so happy that I am able to stay in touch with the amazing artists that were in the gallery with me,and I will be featuring/promoting them from time to time (when I get the time,lol) here on my blog with links to where you can purchase their artwork. Keep your eye on the far left column for featured artists!
Even better news- I just opened a Storefront on Ebay! Yay! Please pop over and sign up for my Newsletter, and see all my listings. I will be offering original paintings of Angels, Women, Girls, Frida Kahlo, Cakes, Chandeliers, Alice In Wonderland, etc. All in my favorite styles of Folk Art, Primitive, Renaissance, and Modern. You can enter my Store by clicking
**HERE**
.
Till next time-
LoriAnn